Our kids spend a lot of time in their school buildings, from elementary school to college. Create a building that fosters a positive and innovative learning environment, creates a sense of safety, and serves as a source of pride for the entire community.
BEAUTY AND BRAINS
Functional beauty built with the students, staff, and community in mind.
Let the light in with new windows or even a stunning glass curtain wall. Natural light has been proven to increase productivity and focus, decrease distractions, and improve health and growth.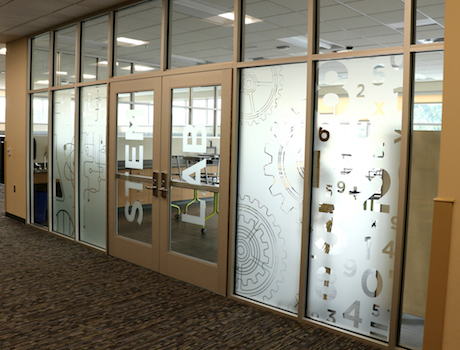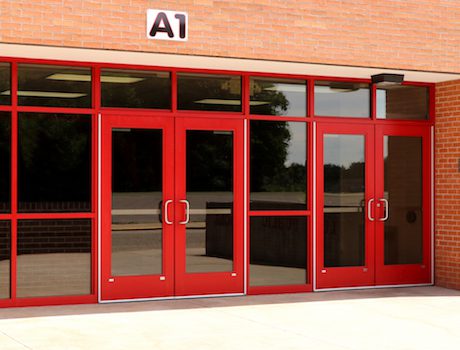 SAFE AND SECURE
Where safety and quality collide.
Keep your school building secure and safe by addressing some of the most vulnerable spots it has, including windows and doors. We'll help you choose and install high-quality windows designed to keep students and staff safe.
GLASS DESIGNED TO STAND THE TEST of time
Get your glass projects done on time and on budget with unmatched precision, quality, and attention to detail. Your vision will come to life, using beautiful glass or entryways that you will be proud to put your business name on.
Design & Build
Rice Lake Glass uses products from the leading manufacturers of door and glass products. We will work with you to determine the best products to serve your immediate and long term project goals.
Brands We Use
the window of success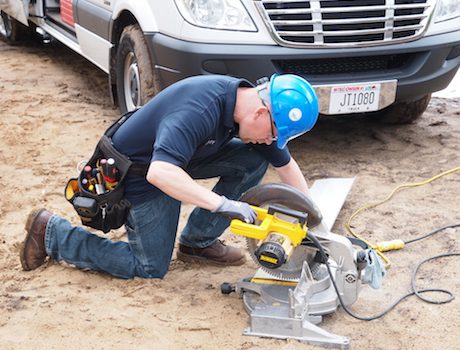 WITC-RICE LAKE CONFERENCE CENTER
The WITC-Rice Lake Conference Center determined the main entry to the conference center was off-putting cosmetically and was no longer up to safety standards.
See Case Study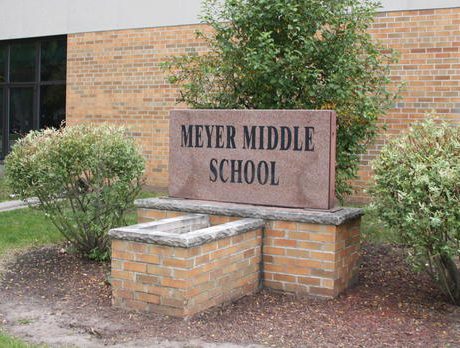 RIVER FALLS SCHOOL DISTRICT
In an age of growing concerns for school safety, River Falls Public Schools reviewed its current buildings and found that its existing doors and hardware were not meeting the needs of the district.
See Case Study
Design & build
At Rice Lake Glass, we have the experience and know-how to design the windows and doorways for your next building to ensure a successful project outcome. And thanks to in-house fabrication, we shorten lead times and get to your site faster.
Learn More
Brands We Use
We use products from the leading manufacturers of door and glass products. We stock these items to get you the most dependable products faster.
Check Em Out
Safety Assured
Safety is important to us. With precision and accuracy, we work efficiently and safely to ensure everyone stays safe and the project stays on time. Beyond the build, we create high-quality glass that's designed to keep your building safe too.
Learn More
Want your project to run smoothly?
Get your glass from RLG.