Marshfield Clinic - Eau Claire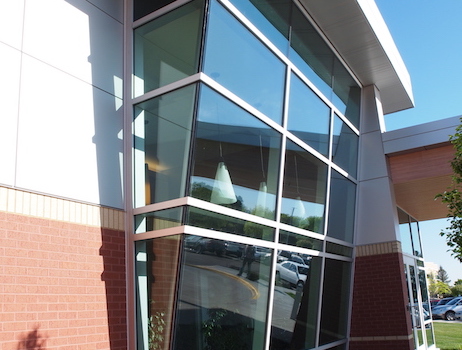 Clinic Expansion
Thanks to a tight schedule and no excuses situation, the General Contractor on this project chose tried and true vendors to complete this project.
Marshfield Clinic was planning a new addition to be completed on an aggressive timeline. Due to the work, Rice Lake Glass completed for the General Contractor and owner on past projects, we were called in to bid on the project.
Big Expectations for a Big Project
There were many facets of this project, including the installation of sun shades to reduce cooling costs, and using artistic glass to identify different areas of the facility. We tackled the challenge of completing these different tasks within an extremely tight timeline.
Days from Beginning to Completion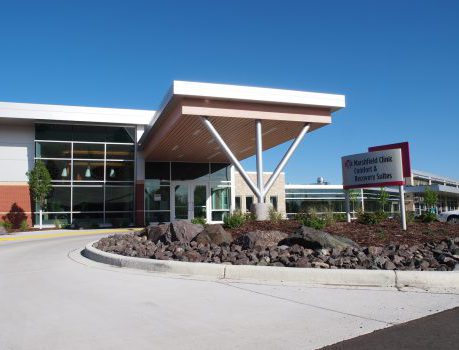 24/7 Commitment
A no-excuses schedule required total commitment, and the expectation to work 24/7 if required.
Rice Lake Glass took on this project knowing the schedule would require around the clock commitment until completion. No excuses for delay would be accepted, and absolute accountability was necessary.
Attitude of Success
Communication between the Rice Lake Glass internal team along with other vendors was crucial to the project's success.
To keep a project of this caliber and timeline moving, the office, shop, and field crews communicated often throughout the day. Along with internal communication, Rice Lake Glass worked closely with other vendors on-site to overcome the expected and surprise issues that arise on job sites. The General Contractor and owner were pleased with how the project was completed, and we celebrated completing the project within the allotted timeline.
"...thank you for all you and your team have done for us. You're got a great group and they have a great leader!"
- Erick Jensen
Director, Facilities Management, Amery Hospital and Clinic

Maintenance Requests
Isn't it easier to serve your customers and get through the day when the work on your windows or doors is scheduled, rather than a surprise emergency? Rice Lake Glass will perform inspections, maintenance, and routine repairs regularly on your windows or doors.
PLAN FOR MAINTENANCE
Custom Services
Are you looking for help with a unique project? Rice Lake Glass is known for our work with large scale projects or with big companies, but we are also skilled in smaller and unique projects that fit your needs.
CUSTOM REQUESTS
Want your project to run smoothly?
Get your glass from RLG!